October 2010
Notes Plus is a powerful note taking tool that combines handwriting with typed text with a clean and natural interface: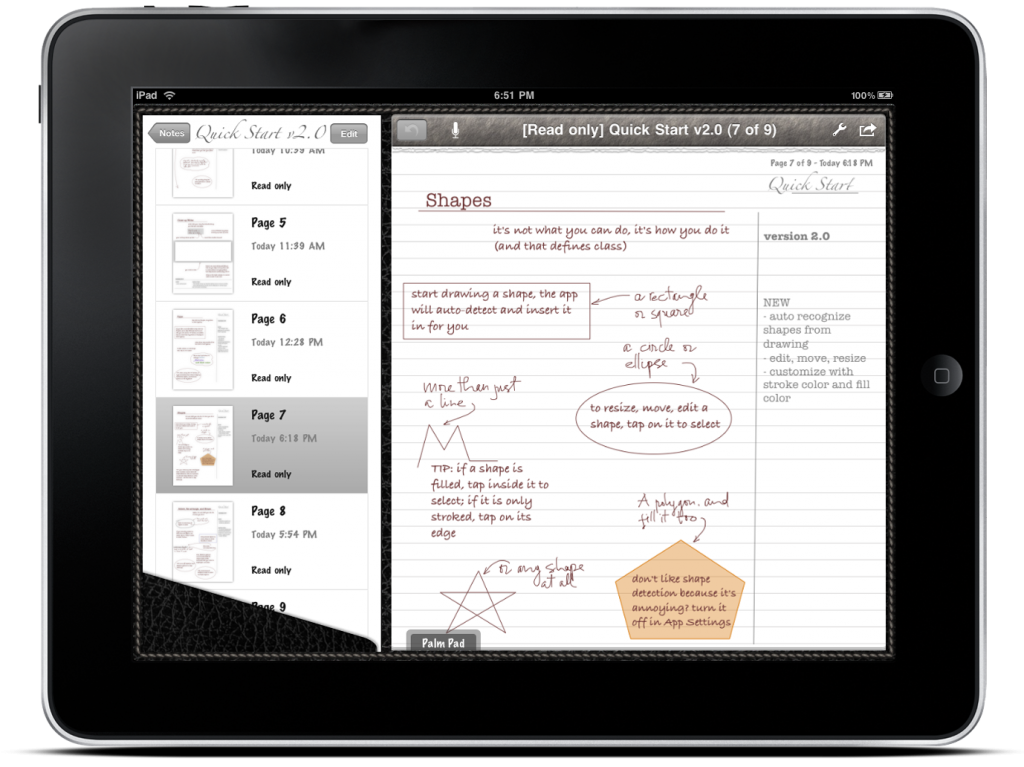 It gives many benefits:
1. CLOSE-UP HANDWRITING
Handwrite comfortably with your big finger, your text will show up as fine as with pen and paper. Auto-advance feature let you write even with your eyes closed. Advanced stroke smoothening algorithm makes your writing look as good as ever; the faster you write, the better it looks.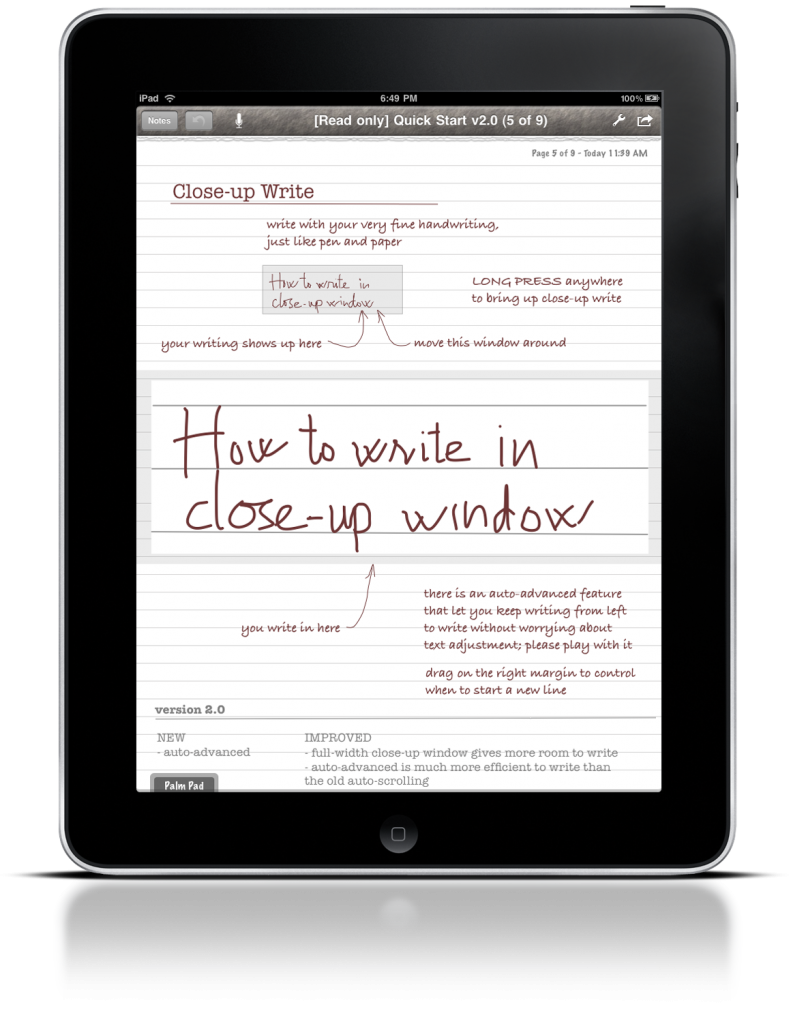 2. PALM HANDLING
Lay your palm comfortably down with Palm Pad. The pad scrolls along with your palm making it natural to write on a touch screen.
3. TYPED TEXT MIXING
Let you insert typed text anywhere on the page with many type faces, font sizes, and colors.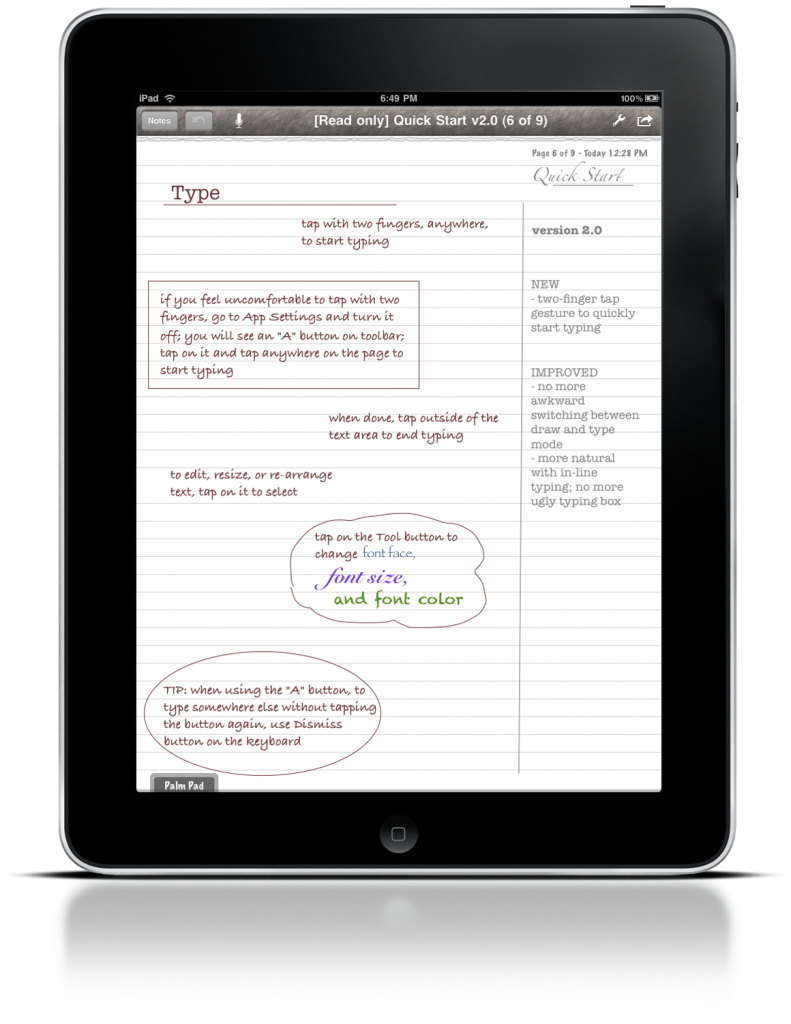 4. SHAPE AUTO-DETECT
Let you draw a basic shape (ellipse, rectangle, line, polygon, …) with your finger, auto-detect and insert the shape, then let you edit it.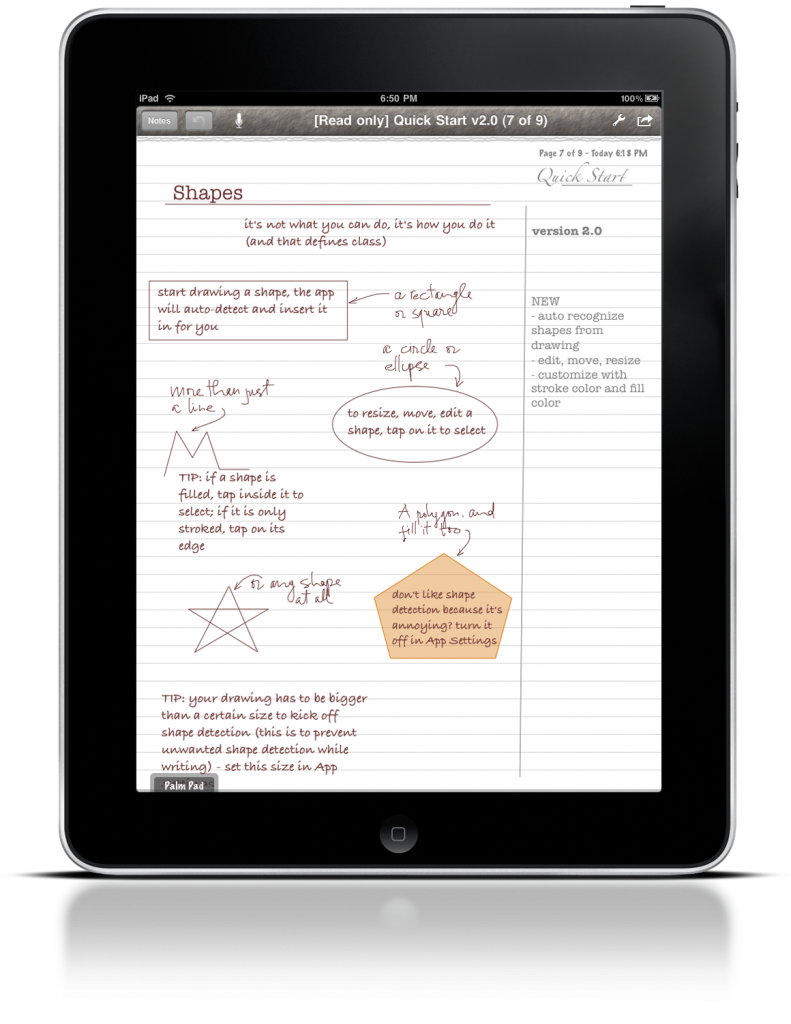 5. VOICE RECORDING
Let you record audio while jotting down the note. Perfect for meetings, classes, or conferences.
6. EASY EDITING
Let you select handwriting text by just circling around it, then erase or re-arrange it. Erasing a writing is as easy as drawing a line over it. No awkward switching between erase tool, selection tool, and draw tool.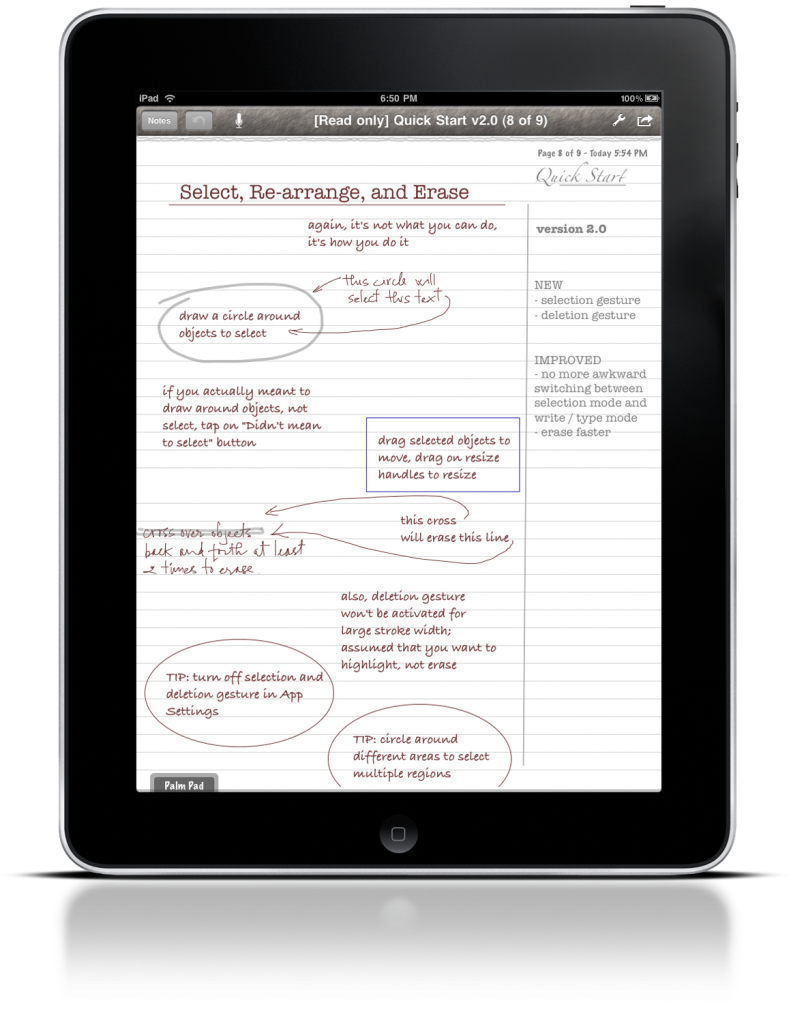 7. EASY ORGANIZING
Notes are presented with many pages with thumbnails. Let you easily arrange pages within a note, delete individual page or entire note.
8. RECOVERING FROM YOUR MISTAKES
Full undo/redo support. Also let you recover your deleted notes or pages.
9. CUSTOMIZING TO YOUR TASTE
Many options are provided including: stroke color, thickness, transparency; text font, size, color; paper background, etc.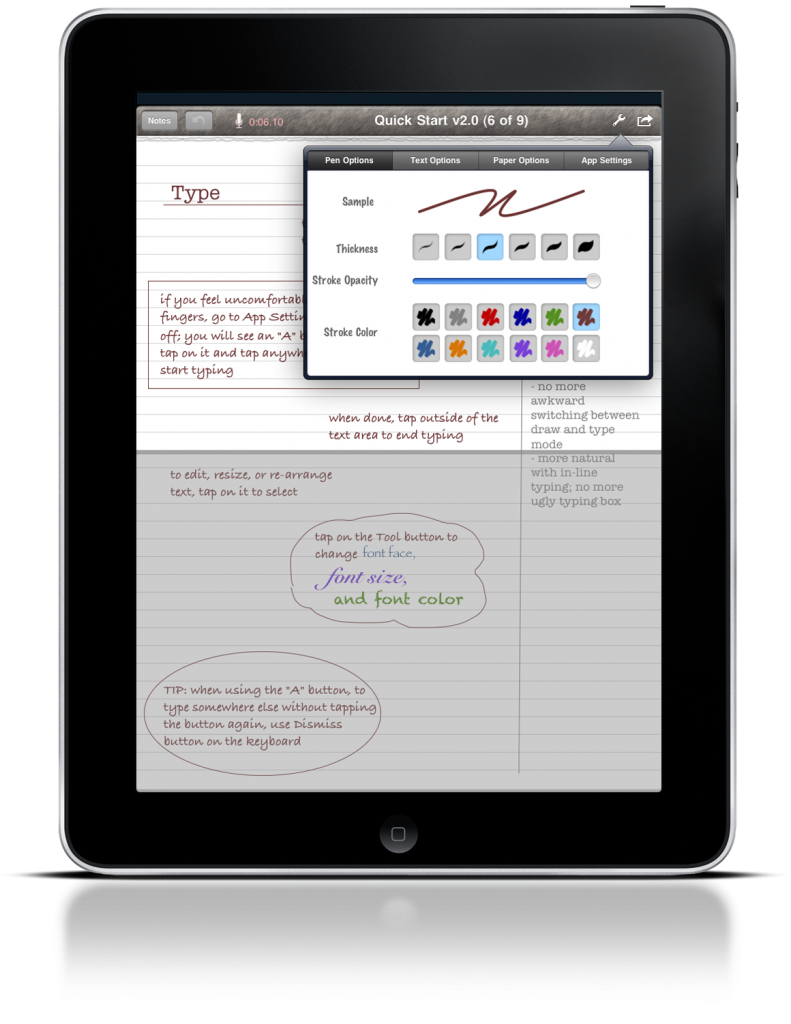 10. (LAST AND MOST IMPORTANT) CLEAN & NATURAL USER INTERFACE
As you can see from the screenshots above, this app stands out for its clean interface. A great effort was put in to hide controls so that it would not cluster the interface. You should be able to start without a tutorial. However, if you need one, there is one QuickStart guide when the app is first loaded.