Overview of features:
For more information about features, here's a detailed review by Justin, a beta tester, complete with screenshots and examples. See also these frequently asked questions.
——–
Below are the improvements and features in version 3:
Smoother handwriting. Better inking. Just a better handwriting experience overall. I put the below screenshots in hi-def so that you can see the inking: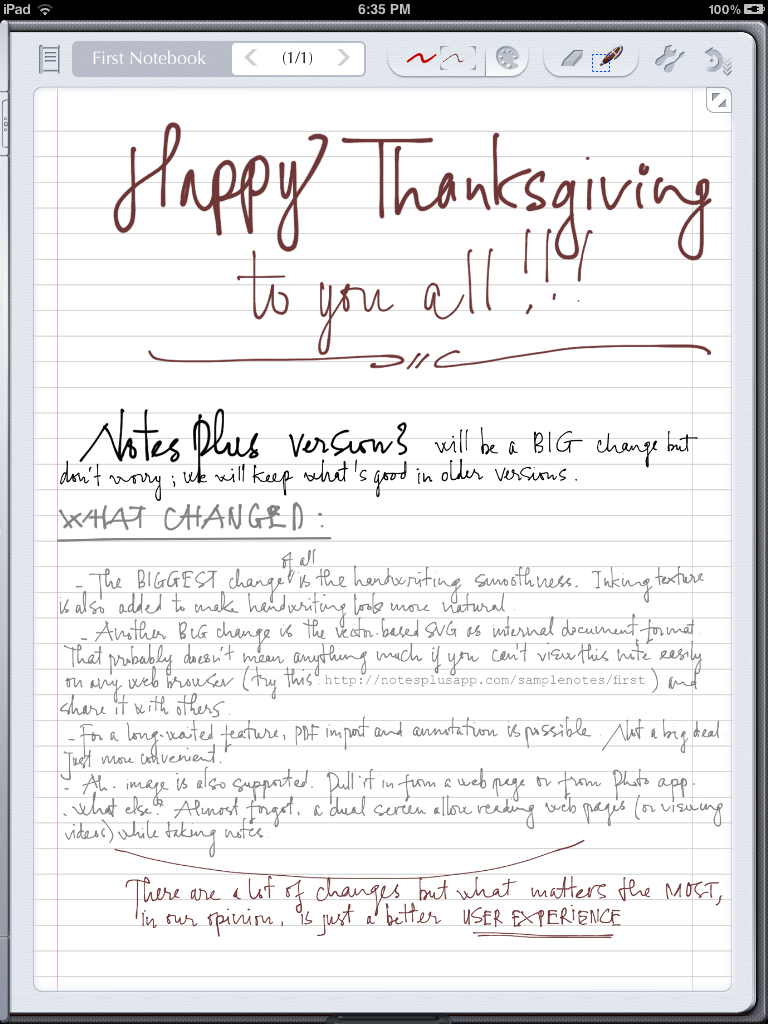 No more database! All flat files. Better yet, they are SVGs so you can view (and share) them in any web browser.
Full Dropbox syncing. That is, at any time, the dedicated Dropbox folder for Notes Plus (currently predefined as Dropbox/NotesPlus/Sync) mirrors exactly the file contents of the app.
PDF import (including an "Open in" option within other PDF apps) and annotation.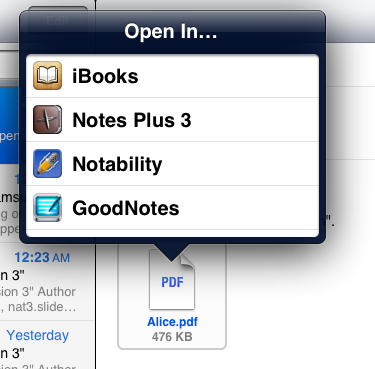 Image support.
Better typed text handling with full-page text canvas. Tap on text mode and start typing without worrying about textbox size or location (textboxes are still supported).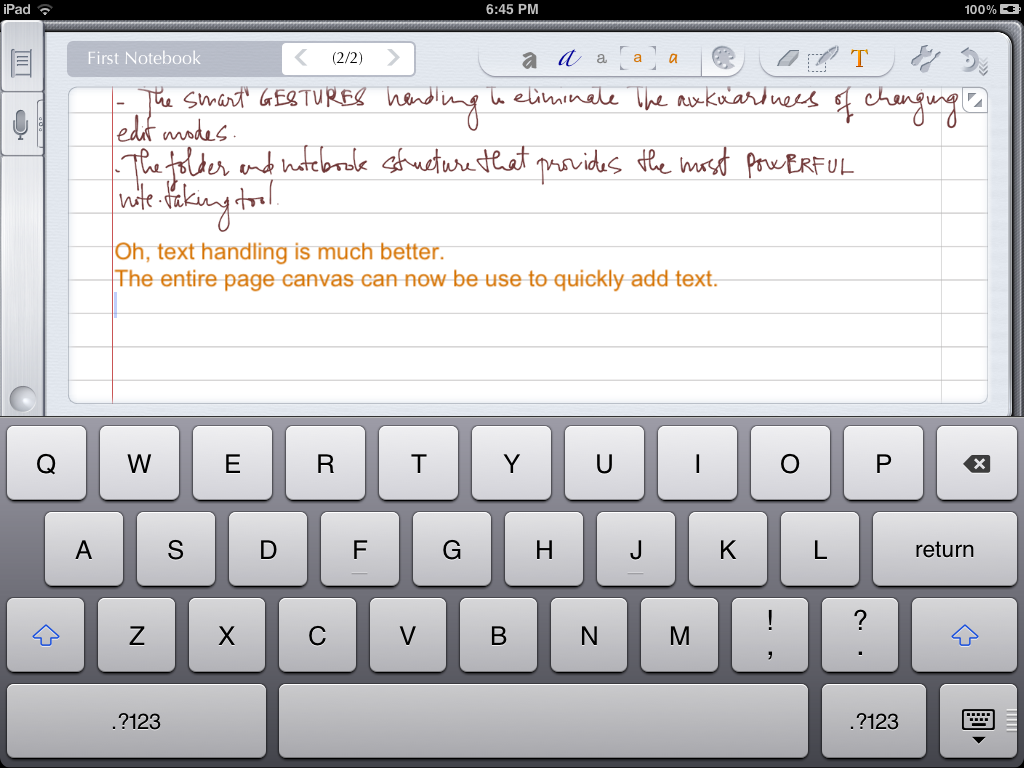 Better close-up writing experience with more control and space, yet retaining the best feature of auto-advance in the current Notes Plus.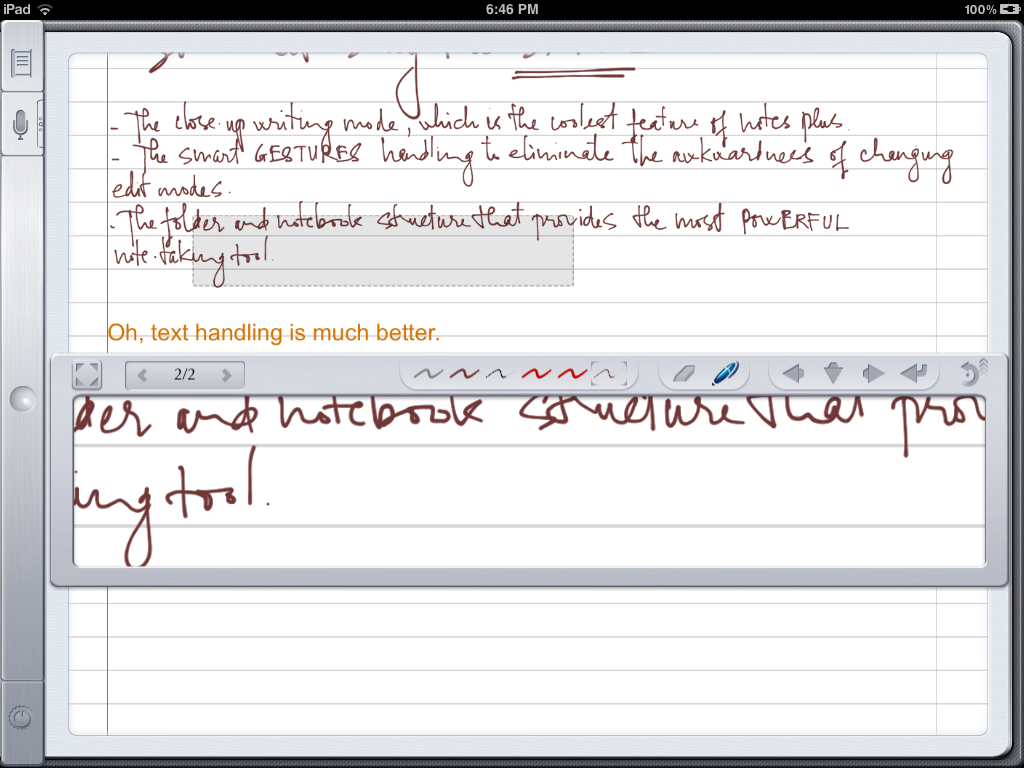 We will have the side navigation popover like before, no shelf (I found this too disruptive).