From Users
Wow!  ★★★★★
by Fishing1230, United Kingdom
– The ink flow on this app is absolutely brilliant.
Brilliant  ★★★★★
by Marwellus, United States
– Both, the Idea as well as the Execution are spot on. Thank you!
Incredible  ★★★★★
by jtarb, Australia
– Congratulations on this great invention. Worked amazingly, closest thing to writing on paper. Absolutely Incredible …
Really amazing for handwriting and drawing  ★★★★★
by 123ge345, Brazil
– Just feels good to do handwriting and seeing your results. First time ever It feels enjoyable and useful to me to do handwriting on the iPad.
Always a great product from the master of handwriting apps  ★★★★★
by Ned Kelly, Australia
– Your the master of handwriting apps – amazing handwriting stylist exquisitely executed …
Simply the best  ★★★★★
by Green creature, Canada
– I love this app, the best ink app I have tried so far. I haven't tried many, but I officially love INKredible because it is just that, incredible.
INKtastic!  ★★★★★
by Atari 80s, Finland
– Most of paper-replacing apps are hit-and-miss, but INKredible hits the mark quite well. It feels well thought and programmed, with a solid, mature interface.
Simple and lovely  ★★★★★
by Vbits, Mexico
– I have the larger more complex app by this same developer, but I'll be sticking to this as it meets my needs in versatility and simplicity. I love the wet brush I just purchased in the app.
Pure simple genius  ★★★★★
by A6JGX, United Kingdom
– Top tip is before you start using take the tutorial. But this is just one of those MUST have iPad apps. It just works and it just works well. A fantastic achievement.
Simply amazing  ★★★★★
by AI101, United States
– I use my iPad in my high school, and I have decided from now on I will use this app to take notes. Absolutely brilliantly made …

From Press


INKredible for iPad is an excellent note-taking app.


You'd be hard-pressed to find a simpler, more natural-feeling note-taking app for the iPad than INKredible.

For a distraction-free traditional writing experience, INKredible is an ideal solution.

This new handwriting app for iPad promises to be quite INKredible.


Tablet Handwriting App That's As Good or Better than Paper.


INKredible does do a very good job of producing a nice facsimile of fountain pen-style handwriting.

Make your handwriting beautiful or sketch a near-flawless drawing with either a stylus or your finger directly onto your iPad.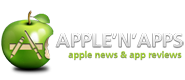 INKredible is a smooth way to write on your iPad, which offers a specific handwriting focus, and does it very well.

INKredible for iPad looks great and has everything you need to write, draw, and sketch on your tablet.